cuddles & caresses
It's good for the body, it's good for the mind.
A short ride along a stretch of the river Piave, between the cuddles of the Designer Outlet and the caresses of the Wellness Center of Giulia.
A bike tour dedicated to shopping and wellness. One morning immersed in Italian fashion, a snack with pizza, a ride and the afternoon in the Spa.
Shoppers are not a problem: the shuttle is at your disposal to transport them, with bikes and clothing for the Spa. Exiting the Designer Outlet you will have a very Italian lunch with pizza. A day in "I love me" mode!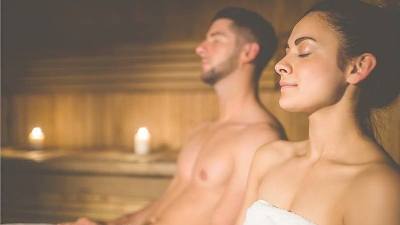 What we will do
The morning dedicated to shopping. A pizza for lunch and a short ride to Jesolo. The rest of the afternoon in Spa and with Giulia for body treatment.
Difficulty
distance km. 26 - difference in level 0
Cycle lane. Suitable for children.
Where will we meet
The starting point is the Designer Outlet.
https://goo.gl/maps/QpP9qdJyWVu
Via Marco Polo - 30020 - Noventa di Piave VE
What will I provide?
AIG2R professional bike guide, bike and helmet (mandatory), lunch (pizza and drink), Spa entrance, diet snack, hotel shuttle and return.
What is available not included
Bike for under 14, "camel" or trailer (under 4 years).
What the guests must bring
Waterproof jacket, clothing and footwear suitable for the environment, glasses, sunscreen, change of clothing.
Guest Requirements
Minimum age: 14years / h 1.50
Group: min. 4 max 14 participants
Prices per participant
bike tour € 149.00
under12 € 79.00
Under12 have reduced price and include "camel" and bike or trailer
ebike € 30.00
animal trailer € 30.00

You can book online with reduction
specify the bike tour code : ven008 - coccole