Heroic Tuscany
 june 2021
Chianti, Val d'Orcia, the Crete Senesi, on the roads of the "heroic".
5 days on dirt roads and paths, by ebike to reach the most fascinating places in the Tuscan hills: San Galgano, Sant'Antimo, Montalcino, Bagno Vignoni, Castenuovo Berardenga, Chianti in Gaiole, Radda, Monteriggioni and of course Siena.
Traditions, identity, good wine in characteristic locations and the typical dishes that have made Tuscany famous, all packaged in its landscape.
Colors, scents and taste !!
Heroic? it does not refer to the vintage event. Is racing on Bartali's dirt roads heroic? Not even.
It is the emotion that Tuscany offers by bicycle that makes the journey such.
Arrive at the hotel and remove the dust with a swim in the pool, perhaps with a good glass of wine, a dinner in the warm colors of the sunset, tasting in ancient cellars,
... all this is just emotion!
hotel or B&B 4* from € 690.-/px 
max 12px
(travel program see below)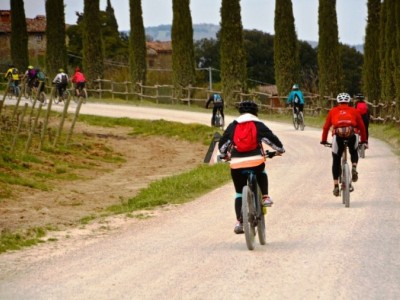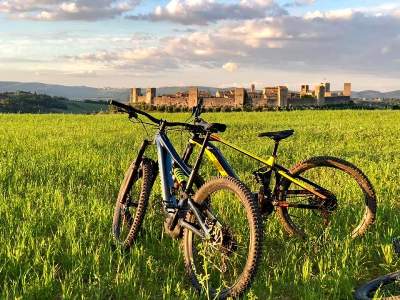 image from web - no name
information and booking: 
     +39 342 5259 080
This email address is being protected from spambots. You need JavaScript enabled to view it.
Covid19 protocol for excursions
Download the booking procedures
weekend 'heroic tuscany'
Price
hotel or B&B 4* from € 690.-/px 
max 12px
(travel program see below)
Included:
4 nights b & b (4 * service) in a double room in historic buildings or farmhouses in ancient villages
use of swimming pool, wi-fi, bicycle storage, battery recharge
return trip TV-VE to Siena, by minivan
transfer to / from tour departure (where provided)
luggage transport and assistance along the way
5 excursions with AIG2R certified guide and assistance
1 wine tasting in the historic cellar
Not Included:
on request when booking
5 lunch, fast lunch, along the route (€ 100 .- / px)
4 dinners (€ 140 .- / px)
5gg ebike mtb (€ 200 .- / px)
4 extra nights single room (180 .- / px)
All excursions may vary according to environmental conditions.
Our tours are led by professional guides with AIG2R certified bicycles.
Reservations can be canceled at any time, without penalties, in case of limitations due to Covid19.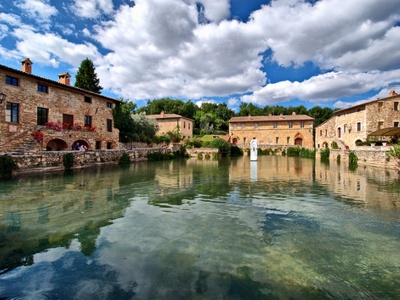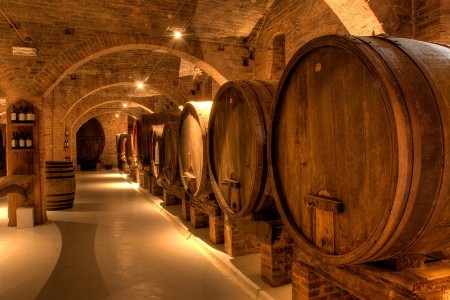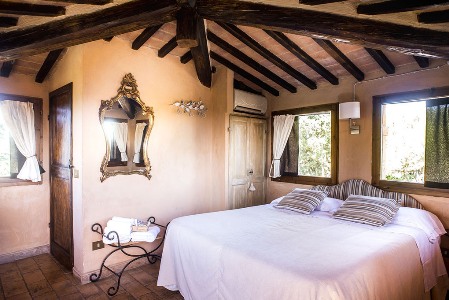 Schedule
1st day
Departure from Treviso and arrival in Siena in the early afternoon.
Lunch (fast-lunch) along the route or on arrival.
Short transfer near Siena south, to travel with ebike trails along the river Merse.
Visit to the abbey of San Galgano.
Return by ebike to the starting point
Hotel reception in Castelnuovo Berardenga.
38K - 320d +
2nd day
Ring tour with departure and arrival at the hotel.
We will take the cycle path that will lead us to Siena, for a visit to the historic city.
We continue to Monteriggioni, for a visit to the walled city.
Light lunch and we resume the path that leads us into the beautiful hills of Chianti.
To be screened with a beautiful white road we return to the hotel.
66K - 750d +
3rd day
Departure from the hotel by ebike, to enter the Val d'Orcia almost immediately.
We will travel along the dirt roads of the "L'Eroica" event, carried out with vintage bikes.
We continue with our e-bikes, with a gentle ride between bare hills and ancient farmhouses.
After numerous ups and downs we reach the destination. Montalcino.
A welcoming village welcomes us where we find our B&B for the night.
72K - 1400d +
4th day
We leave by ebike and soon we meet the splendid church of Sant'Antimo, we stop for a visit.
We continue to arrive shortly after in Bagno Vignoni, historical thermal baths known by the Romans, set in a village of rare beauty.
After passing a climb, which will give us a magnificent view over the hills of the Val d'Orcia, about thirty kilometers of the most beautiful landscapes of Tuscany await us.
Along the way, a B&B, restaurant and cellar welcome us for the night.
59K - 900 d +
5th day
We leave the B&B to start the last stage through the Crete Senesi.
A continuous ups and downs on dirt roads between the very clear undulations of the landscape
We return to Castelnuovo Berardenga.
31K - 600d +
.